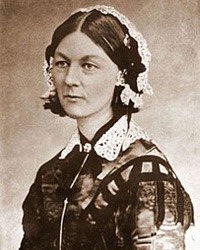 Florance Nightingale
12 May 1820 - 13 August 1910
The "Mother of Modern Nursing"
Florance Nightingale was born on May 12, 1820 in Florence, Italy.  Educated by her father, Florence grew up as an enlightened and educated woman with knowledge of Greek, Latin, German, Italian, French, Mathematics and History. She graduated from London King's College in London.  When she was young Florence Nightingale thought that hospitals did not pay enough attention to their patients, and wanted to be a caregiver to fix this. Her family protested that caregivers were the ones who did the patients dirty work.  No matter how much pressure she put on her family, she wasnt able to presuade them and became a nurse by leaving her family.   In 1851 she traveled to Germany to take a basic three-month nursing course from the Institute of Pretestant Women Deacons.   In 1853, she came to the sick women care institution in London as a manager.  She was sent to the military hospital established in Selimiye barracks in Selimiye, Istanbul with thirty-eight volunteer nurses and nuns to take care of the wounded soldiers in the British army during the Crimean War between 1853 and 1856. When they arrived in Üsküdar, they found that the hospital was neglected and people died from malaria and various infectious diseases rather than war wounds.  With this knowledge, she initiated a large-scale reform that greatly increased the survival rate of war hospitals and all other medical facilities.  As a result of an intense work and effort, the death rate fell from 42 percent to 2 percent.
She was known as the Lady with a Lamp.  Throughout her career, her focus was on extending the health and survival rates of hospitals.  Because of her research and knowledge, we have many of our sanitation procedures that we use to this day.   Concepts such as infection control, patient self-care, therapeutic communication and comprehensive patient evaluation began to be taught with her.  When she opened the first nursing school in 1860, she would change the world forever and raise the standards of the profession by educating the next generation of nurses. Her book "Nursing Notes", which she wrote in 1852, was to be the origin of the theoretical work of nursing.  She also defined nursing with the "Environmental Theory" as the act of using the patient's environment to help the patient heal.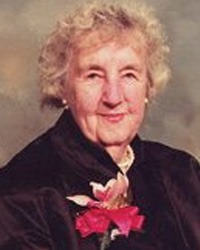 Virginia Henderson
November 30, 1897 – March 19, 1996
"The most famous nurse of the 20th century is known as "First Lady of Nursing".
Virginia Henderson was born in 1897 in the United States of America.
At the age of 21, she started her nursing studies (at army school) in Washington D.C. Her greatest motivation to follow this path was the First World War.  Three years after her graduation (1921), she started her first job as a nurse at Henry Street Settlement, a nonprofit social service agency located in Manhattan, New York.  Her teaching career began a year later in 1922. She wrote and published numerous textbooks throughout her career, as well as The Nursing Studies Index, a 12-year project in which she covered the first 60 years of nursing research. She was a nurse who devoted her life to nursing practice and research.  In 1955, Virginia Henderson conceptualized the nurse's role in helping sick or healthy individuals gain independence in meeting 14 basic needs, thereby developing the Nursing Need Theory.  Her theory emphasized helping patients become individuals again rather than relying entirely on others for care - this helps increase patients' chances of caring for themselves after leaving nursing care. She reshaped and redefined the field of nursing for the modern age, thanks to her mind power and teaching ability.
She died in 1996 at the age of 98 in Connecticut. She is still known today as "the first lady of nursing."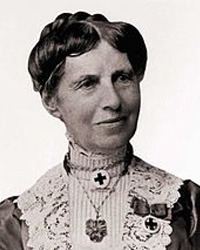 Clara Barton
December 25, 1821 – April 12, 1912
Founder of the American Red Cross  
 Barton was born on December 25, 1821 in North Oxford.
Her father was Captain Stephen Barton, a member of the local militia and a selectman (politician) who inspired his daughter with patriotism and a broad humanitarian interest.  When Barton was ten years old, she assigned herself the task of nursing her brother David back to health after he fell from the roof of a barn and received a severe head injury. She learned how to distribute the prescribed medication to her brother, as well as how to place leeches on his body to bleed him (a standard treatment at the time). She continued to care for David long after doctors had given up. He made a full recovery.
She later found herself drawn to wounded soldiers during the American Civil War, and in 1861 set up an agency that distributed supplies to wounded soldiers. In 1864, she was appointed by Union General Benjamin Butler as the "lady in charge" of the hospitals at the front of the Army of the James. After she went to Europe to help people in need after the war and met the International Red Cross Committee there. She was so inspired by the medical organization that she brought herself and her ideals back to America. Thus, Clara Barton founded the American Red Cross dedicated to disaster relief and aid of the needy across the country. SHe was the first president of the association.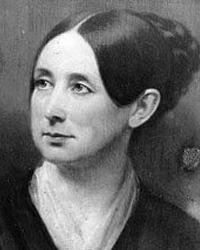 Dorothea Dix
April 4, 1802 – July 17, 1887
Advocate of Mental Health Nursing
Her efforts to restore a healthy environment for mentally ill people have led to widespread reforms in the US and around the world.
Dorothea Dix was originally a teacher by profession. She even had experience in running a private school in New England. Her advocacy for nursing began during the Civil War when she volunteered for the Union Army.  She continued her teaching profession until 1835, which was severely interrupted due to her poor health.  In 1841, She accepted an invitation to teach in Sunday School at East Cambridge (Massachusetts) Prison. Here she was greatly affected by the situation of the mentally ill who were imprisoned with male and female criminals.  For the next 18 months, she toured various institutions in Massachusetts where mentally ill patients were closed or held.  She explained the terrible conditions she faced in a report to the state assembly (1843). After the necessary reforms had been made, she turned her attention to the neighboring states and then to the Western and Southern states.  Private hospitals for mentally ill patients were established in more than 15 states and Canada during her lifetime.  Meanwhile, advanced treatment methods began to be used all over the country.  It has created an interest in the problems of mentally ill patients in Europe as well as in the USA.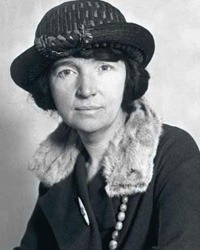 Margaret Sanger
 (1879-1966)
Advocated for Women's Reproductive Health and Contraceptive Education.
Sanger, who was born on September 14, 1879.  During her time, discussing women's reproductive health and contraceptive education was considered taboo and unethical. She gained inspiration to revolutionize the field of Women's Reproductive Health when her mother's health deteriorated after bearing 18 pregnancies throughout her lifetime. She pursued nursing and became a visiting nurse where she witnessed exploitation in reproductive health like self-attempted abortions and botched back-alleys. And by arguing that every woman has the right to plan her family, she begins to struggle with legal regulations that prevent the spread of birth control methods.
She started by publishing a magazine called The Woman Rebel (later Birth Control Review) in 1914, and then distributes pamphlets called Family Planning. Sanger, who opened the first  American Birth Control Clinic in the US in Brooklyn in 1917, was accused of disturbing public peace and stayed in the detention center for 30 days.
Margaret Sanger founded the Birth Control Clinical Research Bureau and the American Birth Control League which later became the Planned Parenthood Foundation. She also took part in the development of oral contraceptive pills until FDA approved it in 1960.
Until her death in 1966, she continued to work on contraception in India and the Far East countries.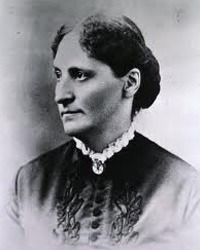 Linda Richards
 (1841 - 1930)
First professionally trained American Nurse and organized Patient Record Keeping
Her experience with nursing her dying mother awakened Richards' interest in nursing. Though in 1856, at the age of fifteen, Richards entered St. Johnsbury Academy for a year in order to become a teacher, and indeed taught for several years, she was never truly happy in that profession. She moved to Boston, Massachusetts in order to become a nurse. Her first job was at Boston City Hospital, where she received almost no training and was subjected to overwork.  She left that hospital after only three months but was undaunted by her experiences there.  In 1872, Linda Richards became the first student to enroll in the inaugural class of five nurses in the first American Nurse's training school.  To hone her abilities, Richards attended an intensive seven-month nurse training program in England in 1877. She was raised by Florence Nightingale. Upon her return to the United States, Richards led the establishment and oversight of nursing education schools across the country. Established nursing education programs in the United States and Japan.
During her studies, she realized that the methods of storing current patient information were a disaster waiting to happen. She took it upon herself to rearrange the record keeping for the entire medical field. Both the United States and the United Kingdom adopted her method almost immediately. Raising awareness of medical records, created the first system to keep individual medical records for hospitalized patients.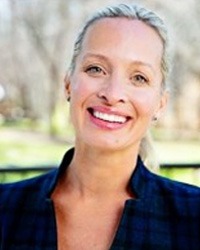 Rebecca Love RN, BS, MSN, FIEL
Nurse, Entrepreneur, Innovator, Speaker, Author, Connecter.
Thought Leader on Nurse Innovation & Entrepreneurship, experienced nurse executive and entrepreneur, first nurse featured on Ted.com, and inaugural nursing panel at SXSW. Rebecca designed and built the first nurse innovation program in the United States at Northeastern University, that led Rebecca to found SONSIEL, a 501C-3 non-profit, which she serves as President alongside an incredible board of nurse leaders that aims to reposition and redefine the image of nursing across healthcare. In addition, Rebecca sits as an advisory board member on several leading digital health startups and organizations, has co-authored 2 books, founded 3 companies, speaks internationally, and is dedicated and passionate about empowering nurses to be at the forefront of healthcare innovation and entrepreneurship.  Currently living in Marblehead with her husband and 3 children.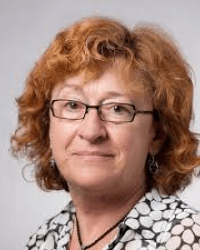 Barbara Stilwell (1946 - ----)
She developed the first Nurse Practitioner Program in England.
Barbara Stilwell is the first UK nurse to be trained in the US to become a nurse practitioner. After finishing her studies, she returned to England and developed the first Nurse Practitioner Program.
UK's Nursing Times has named Stilwell one of the most influential nurses in the past 60 years for their work on advancing their profession.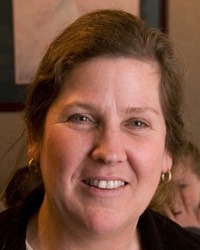 Jeanne Prentice (1957 --)
Raised awareness for natural and home birth.
Jeanne Prentice is a nurse midwife.   She is a natural and home birth advocate.  She also led PUSH.  PUSH: It is an initiative that promotes women's right to choose where and when to have a baby.
Jeanne Prentice was the first modern nurse to advocate for the rights of women who choose to give birth at home.  She has established the recognition of Certified Nurse Midwives in supervising home births instead of Physicians.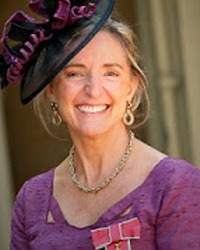 Dame Claire Bertschinger (1953 ----)
Her work in Ethiopia in 1984 inspired Band Aid and subsequently Live Aid, the biggest relief programme ever mounted.
Dame Claire Bertschinger is an Anglo-Swiss nurse who has devoted her career to helping vulnerable people in developing countries.  Her most famous nursing campaign took place in Ethiopia in 1984.  She was working in Mekele, the capital of the Tigray Province, to help distribute food to children during a massive famine. Unfortunately, the feeding center did not have enough supplies or space to go around, meaning that only 60 to 70 children at a time could be taken care of. This left thousands to die, as they had no other sustenance.  It was up to Bertschinger to decide who would get food and who wouldn't, a choice that haunted her to the extreme. In interviews, she said that "it breaks [her] heart" and it made her feel "like a Nazi commandant, deciding who would live and who would die."
Because of her passion for helping people, she has received many international recognition, including the Woman of the Year Award, the Human Rights Award in Nursing and the Florence Nightingale Medal from the International Committee of the Red Cross.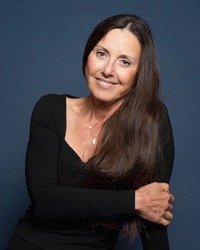 Echo Heron
A critical care registered nurse and an activist for patients' and nurses' rights.
Echo Heron, born in Troy, New York is an author of fiction, non-fiction, mysteries and historical fiction. She is also a critical care registered nurse and an activist for patients' and nurses' rights.
Her first book, Intensive Care: The Story of a Nurse, was published by Atheneum in 1987 and quickly found a place on the New York Times' bestseller list.  Her other books as metion below;
Non-fiction
Intensive Care: The Story of a Nurse (1987)
Condition Critical: The Story of a Nurse Continues (1994)
Tending Lives: Nurses On the Medical Front (1998)
Emergency 24/7: Nurses of the Emergency Room (2015)
Fiction
Mercy (1992)
Historical fiction
Noon at Tiffany's: An Historical, Biographical Novel (2012)
Mysteries
Pulse (1998)
Panic (1998)
Paradox (1998)
Fatal Diagnosis (2000)
References:
Yıldırım, N. (2014). History of Modern Hospital of Nursing in Turkey to the war. Vehbi Koç Foundation, Ofset Publishing House 1st edition, Istanbul, p. 287-289.
"Top Ten Nurses in History". Accessed on 10 June 2020. https://www.nursebuff.com/famous-nurses/
Pat, Magrath, "7 Times Nurses Change rhe World", accessed on 10 June 2020. http://blog.diversitynursing.com/blog/7-times-nurses-changed-the-world
Retrieved from https://hemsirelikyukseklisans.blogspot.com/2019/07/adsbygoogle-window.html on 10 June 2020.
Retrieved from https://www.nursebuff.com/famous-nurses on 10 June 2020.
Retrieved from https://en.wikipedia.org/wiki/Clara_Barton.
Retrieved from https://en.wikipedia.org/wiki/Linda_Richards
Retrieved from https://tr.wikipedia.org/wiki/Margaret_Sanger
Retrieved from https://hmmc.com/team/rebecca-love/
Retrieved from https://theconnectory.org/program/sonsiel-nurse-hackathon
Retrieved from https://hemsirelikyukseklisans.blogspot.com/2019/02/tarihteki-en-unlu-hemsireler.html
Retrieved from https://rapidcityjournal.com/news/it-s-about-me-it-s-about-my-baby/article_d372fcac-55fc-11df-9150-001cc4c002e0.html
Retrieved from https://en.wikipedia.org/wiki/Echo_Heron 14. "The Most Famous Nurses in History". Accessed on 10 June 2020. https://hemsirelikyukseklisans.blogspot.com/2019/02/tarihteki-en-unlu-hemsireler.html
'' SONSIEL Nurse Hackathon, accessed on 10 June 2020. https://theconnectory.org/program/sonsiel-nurse-hackathon