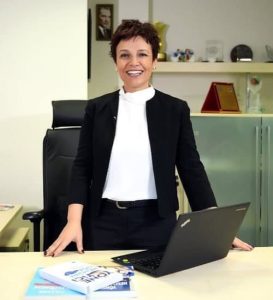 When a year that will not go out of our minds is over, all nurses deserve a standing ovation for their willingness and enthusiasm to serve in a high-risk environment, their upright stance and their attitude, and I applaud and thank them all.
As with everything else, the COVID-19 pandemic has profoundly changed the roles and responsibilities of nurse managers. Topics such as burnouts, spiritual sadness, and family anxieties began to hit the job lists of our frontline leaders. We left behind a year full of teachings that we remembered once again the importance of being and balancing for each other, while feeling that the hardest things could be the most delicate things in a crisis.
This year we had an extraordinary year during which we learned how to deal with decision making in urgent and uncertain situations and you adapted new ways of involving the patient and family in care between new care models and operational challenges. Our most important topics in the communication process were current bed occupancy, ventilator availability, emergency and ICU capacity, reporting policies and procedures, supports and answering questions. We made the hard and rational decisions necessary in a rapidly changing process such as personal protective equipment, personnel- nurses appointed to state hospitals, infection prevention and control protocols.
Nevertheless, while the environments you create to make both patients and relatives and colleagues smile reveal your capacity to protect and care for your team, sometimes you have found out that it is simple but innovative ideas that amplify this compassionate touch. You helped reduce the impact of the crisis with our tireless response.
As nursing is a universal profession, what we have experienced, learned in the pandemic and developments in electronic recording systems or the digitalization of our applications will change our lives forever. As we develop new goals, practices and tools, it has revealed our need to talk and share more with our colleagues every day. We are very lucky in this regard. Since 2012, we have been working integrated with IHH sites. It has been going healthier since 2019. Last year, we held a total of 12 meetings with our manager in Singapore, IHH healthcare Berhad, Nursing Group Head Ms. Elaine Ng, and we had the chance to share our work during the COVID-19 outbreak.
While we are preparing the blog page of our electronic magazine in English this year, we want to introduce our executives with you and show that we have the same point of view in this global structure and to create discussion platforms for better care of patients. Our global perspective, global leadership understanding, and our universal view of the profession will be a step towards becoming a global nurse for us, Acıbadem nurses.
I am leaving behind a year of endless gratitude for everything that is beautiful, useful and valuable, as professionals who are at work with determination, trying to bring a sense of normality to the world in this time of chaos while wondering what tomorrow will bring. I look to the future with hope with your value of being human in your existence.
I wish all nurses good health and express my heartfelt gratitude.
Saliha Koç Aslan
Acıbadem Healthcare Group
Nursing Care Services Director